Dear friends, 
SafeDNS has recently launched a corporate blog. In it, we speak about things that are important for our current and prospective users, explain terms and phenomena which may not be entirely clear to people who are no tech geeks. SafeDNS is glad to share with you everything we know about web content filtering, DNS filtering, internet security, and other related matters.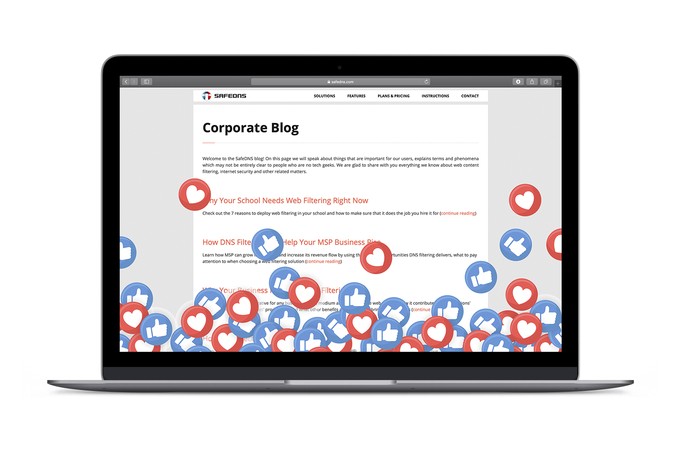 Presently there are four blog posts available. One of them is about DNS filtering in general - what exactly it is, what you need DNS filtering for, how it works, and how you benefit with DNS filtering.
The 2nd blog post is written with owners of public WiFi hotspots in cafes in mind. SafeDNS explains why cafe owners and managers should protect their guest WiFi against cyber threats and harmful content, what the best filtering technique for this purpose is, and what the owners and managers should pay attention to when choosing a filtering solution. 
The 3rd blog post is aimed at businesses seeking a simple, cost-effective, and reliable tool to improve cybersecurity and drive worker productivity. 
The most recent blog entry deals with a topic of how DNS filtering can help your MSP business rise and will, first and foremost, be interesting to MSP as well as MSSP and VAR. 
Check out SafeDNS Blog now. If there's a particular topic you'd like to read a blog post on, let us know - use our Feedback page for that. There are more blog posts on the way! 
Your SafeDNS Team