1. To download Agent log into your account using registration email and password.
2. On the first page of Dashboard click the Download SafeDNS Agent for Linux link and save the file on your computer
3. Open the "Downloads" folder.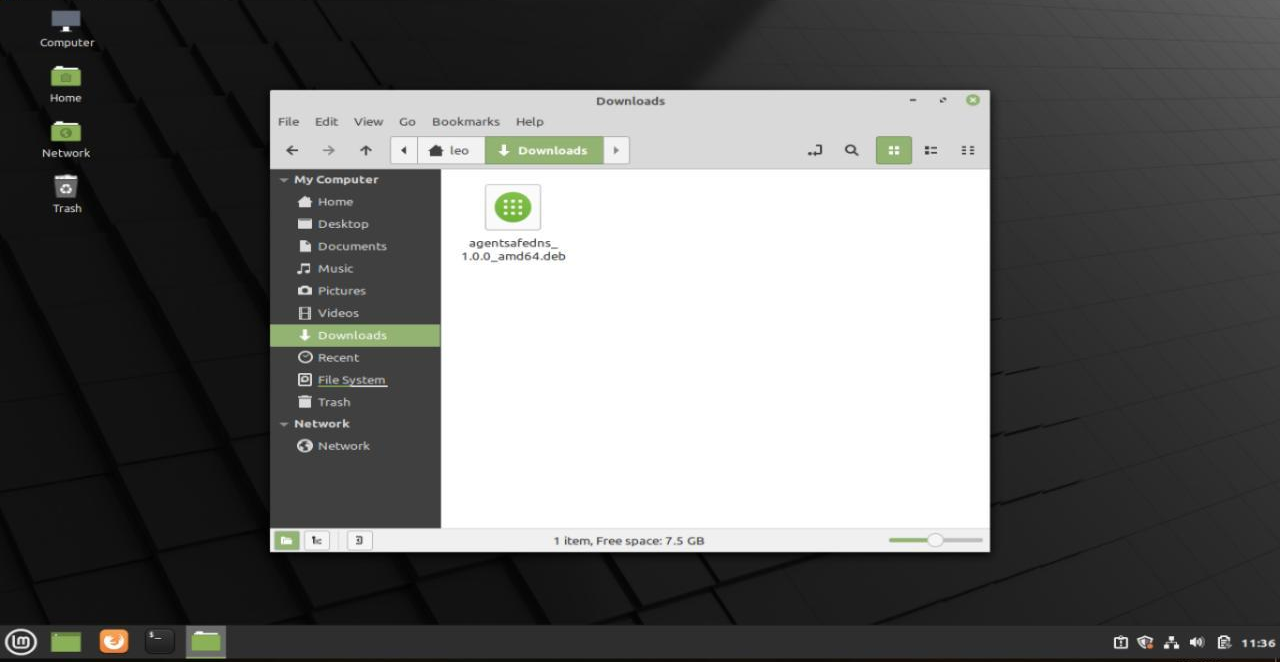 4. Run the saved file and install Agent on your computer following the program prompts.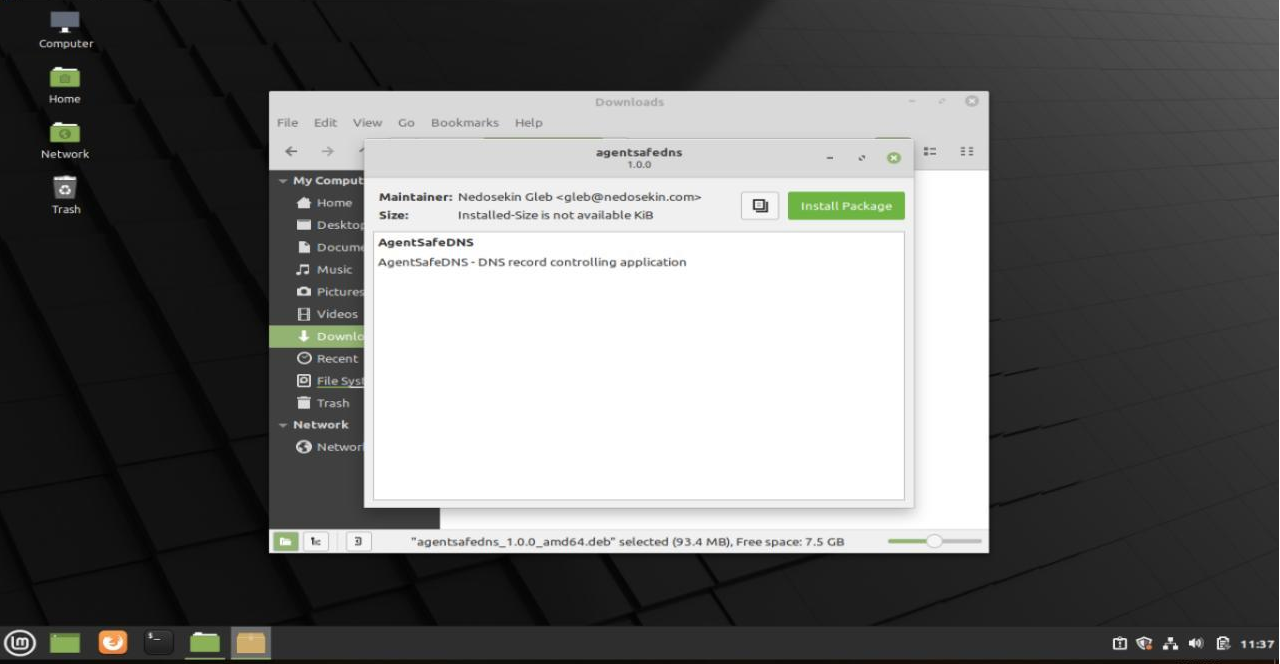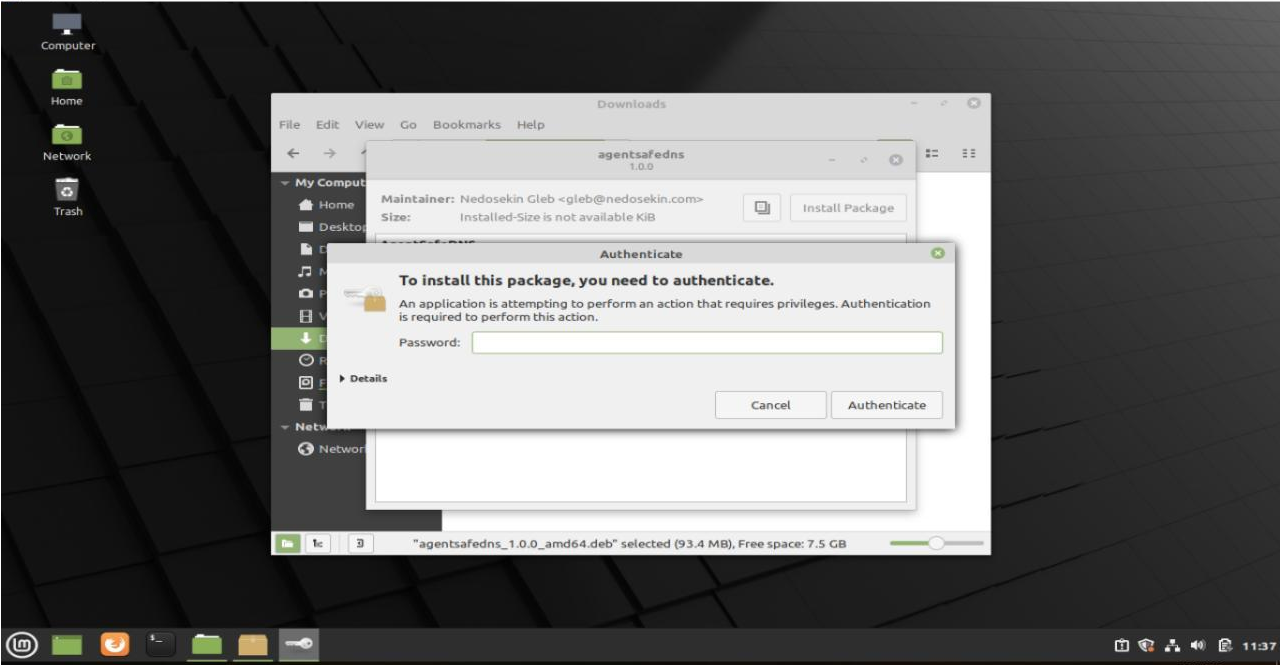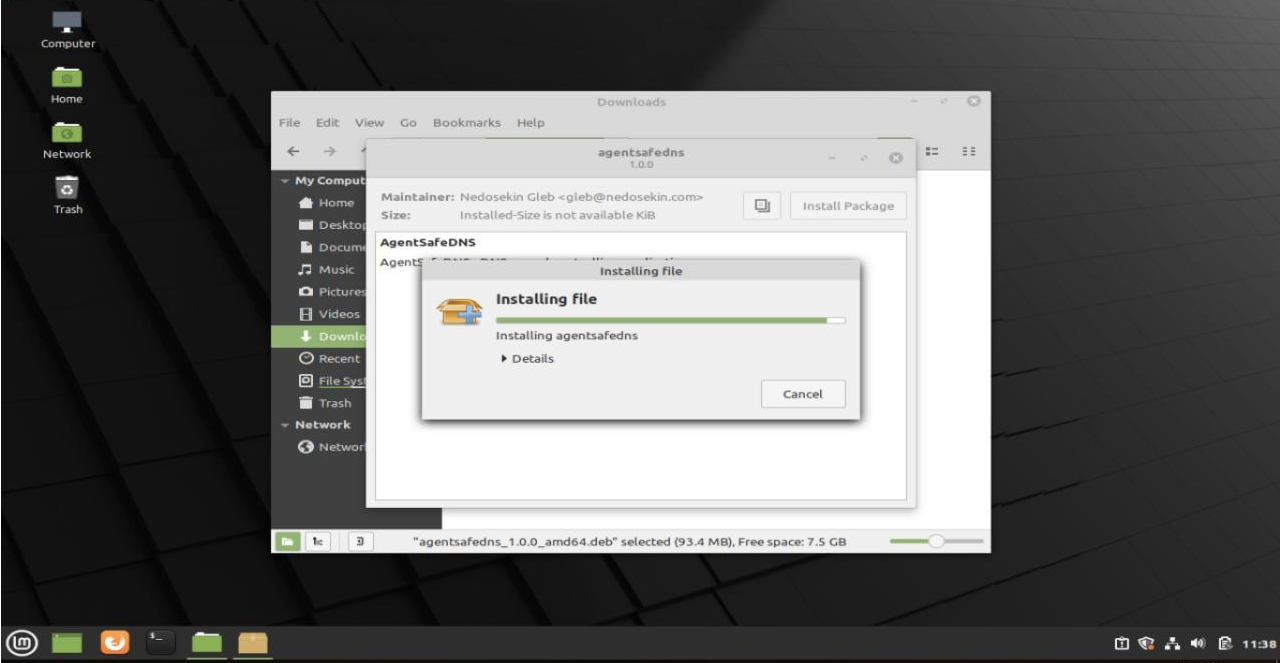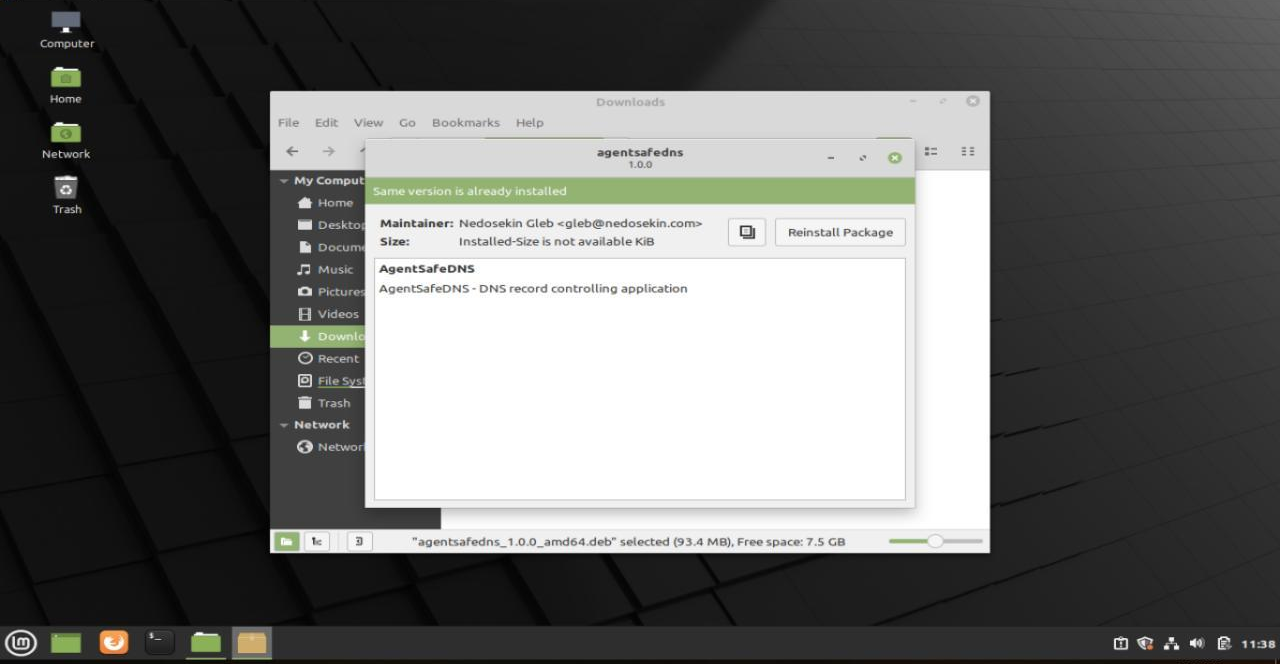 5. After the successful installation please reboot your computer and you will see the agent in the tray menu. Open it.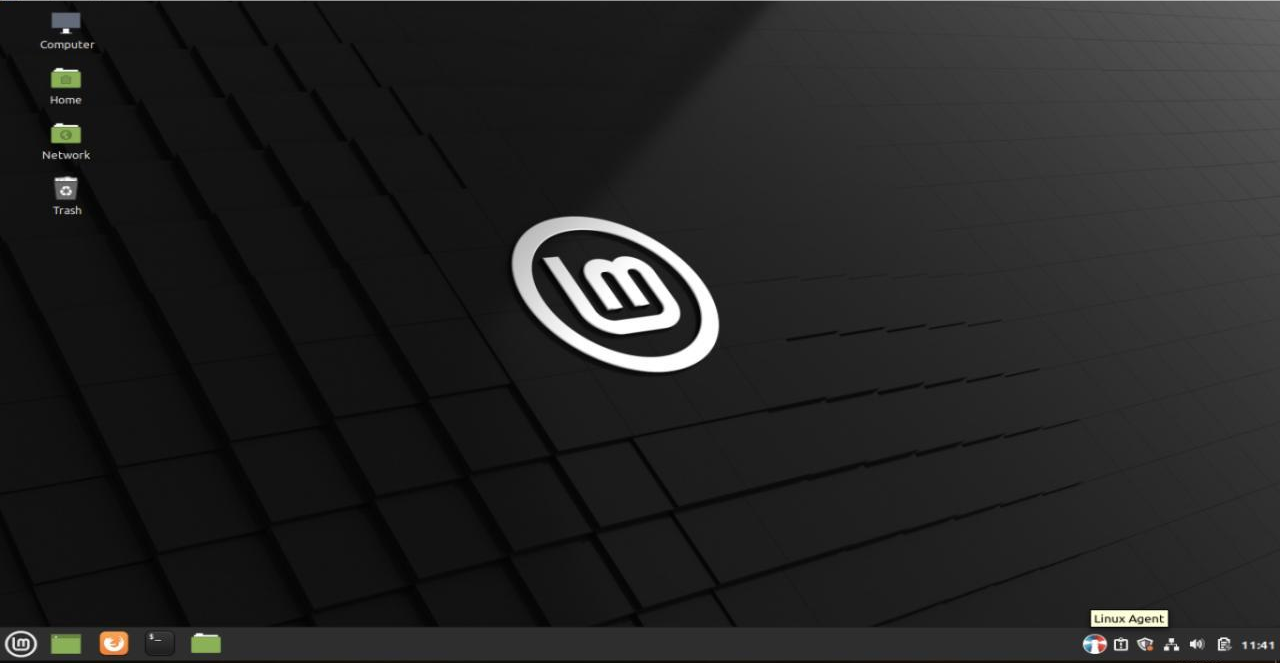 Getting Started with Agent
1. After the first launch, you need to enter your login (registration email) and password, and create a PIN-code.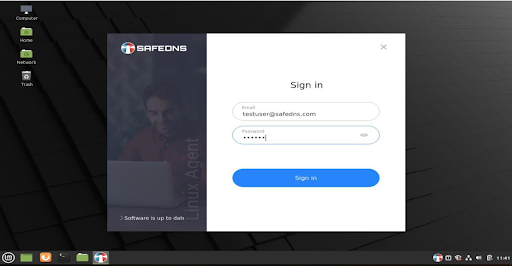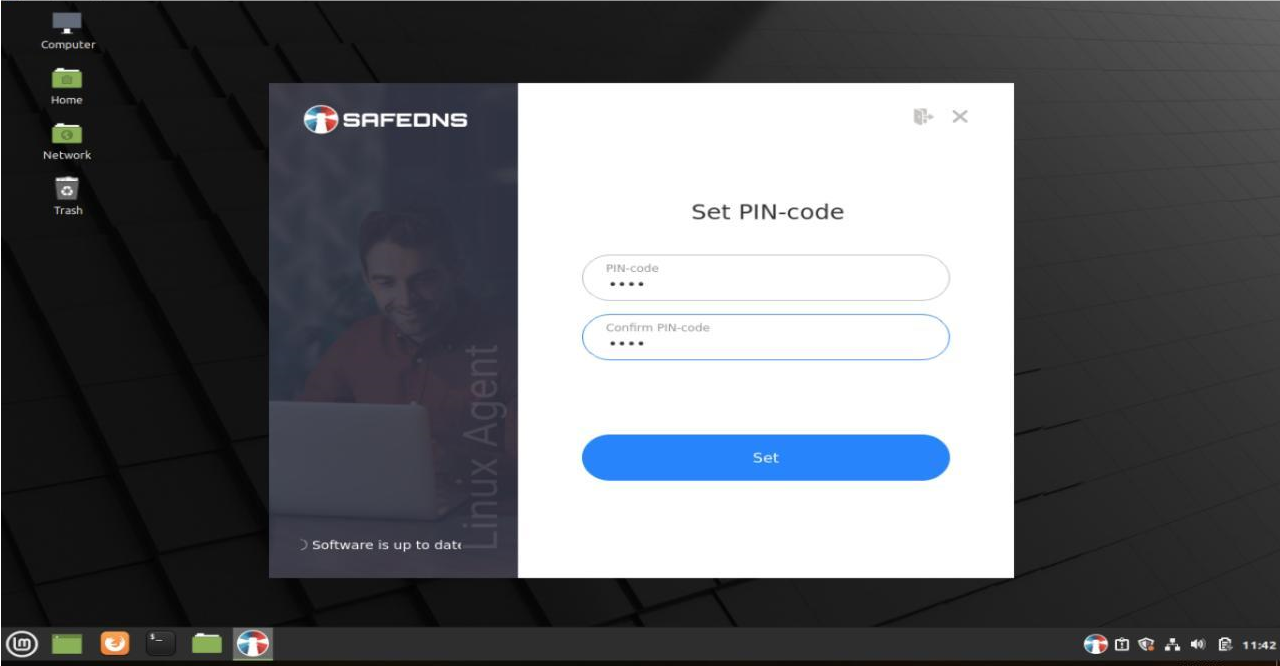 2. If you forgot your password click the Forgot my password link and recover it with the password recovery service.
3. If you download Agent not from the SafeDNS website and don't have an active SafeDNS account, then you can register directly from Agent following the Create one link at the bottom of the window.
4. After the successful authorization Home page of the program will be opened. This page contains the web version of the SafeDNS dashboard.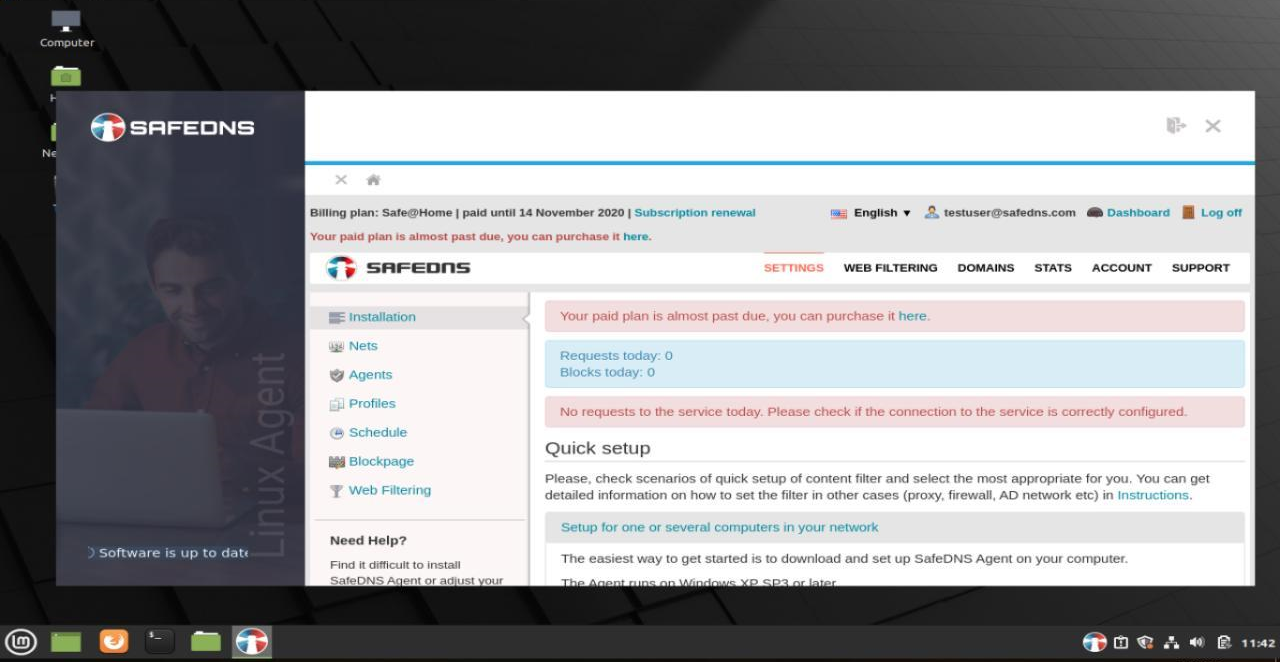 5. To make sure the agent installed correctly go to the "Agents" section in the left menu. There you will see the record with the agent version and your public IP-address. That means the filter is working.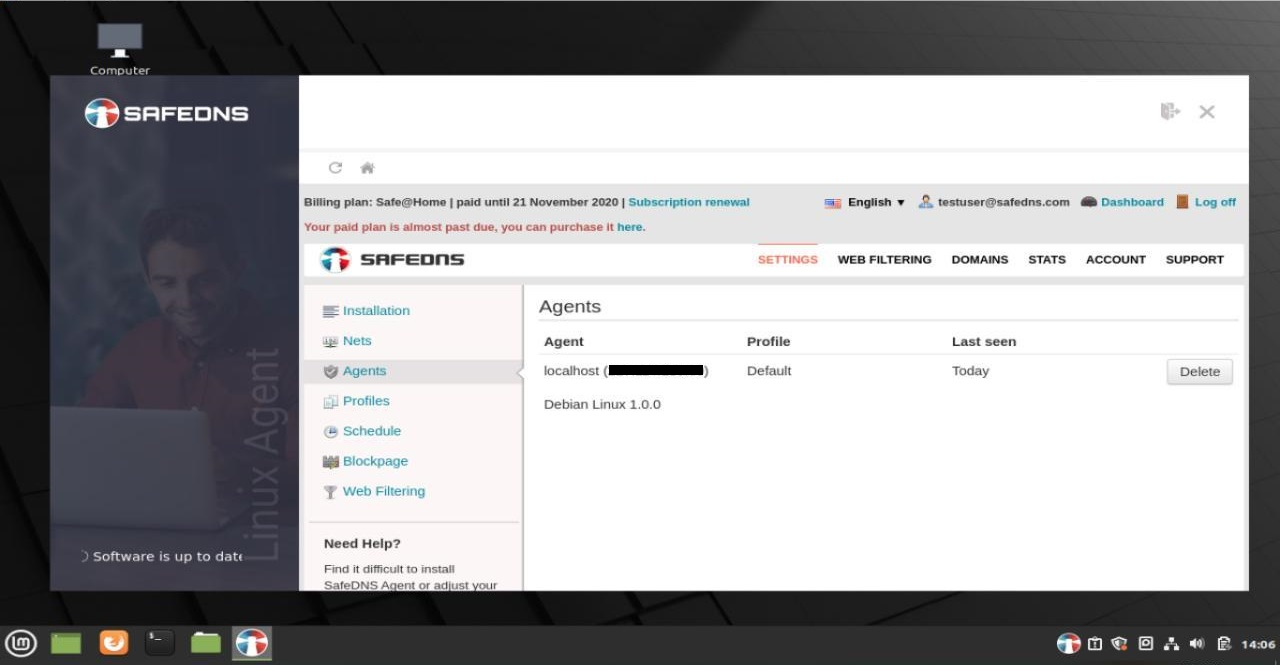 6. Go to the "Web filtering" tab to choose categories you want to block and save changes. Under this tab, you can see a full list of content categories of your current filtering profile. In this tab, you can block or allow any of them. The empty checkboxes indicate allowed categories and the filled checkboxes indicate blocked categories. Also, you can block or allow an entire group of categories by clicking on the group name.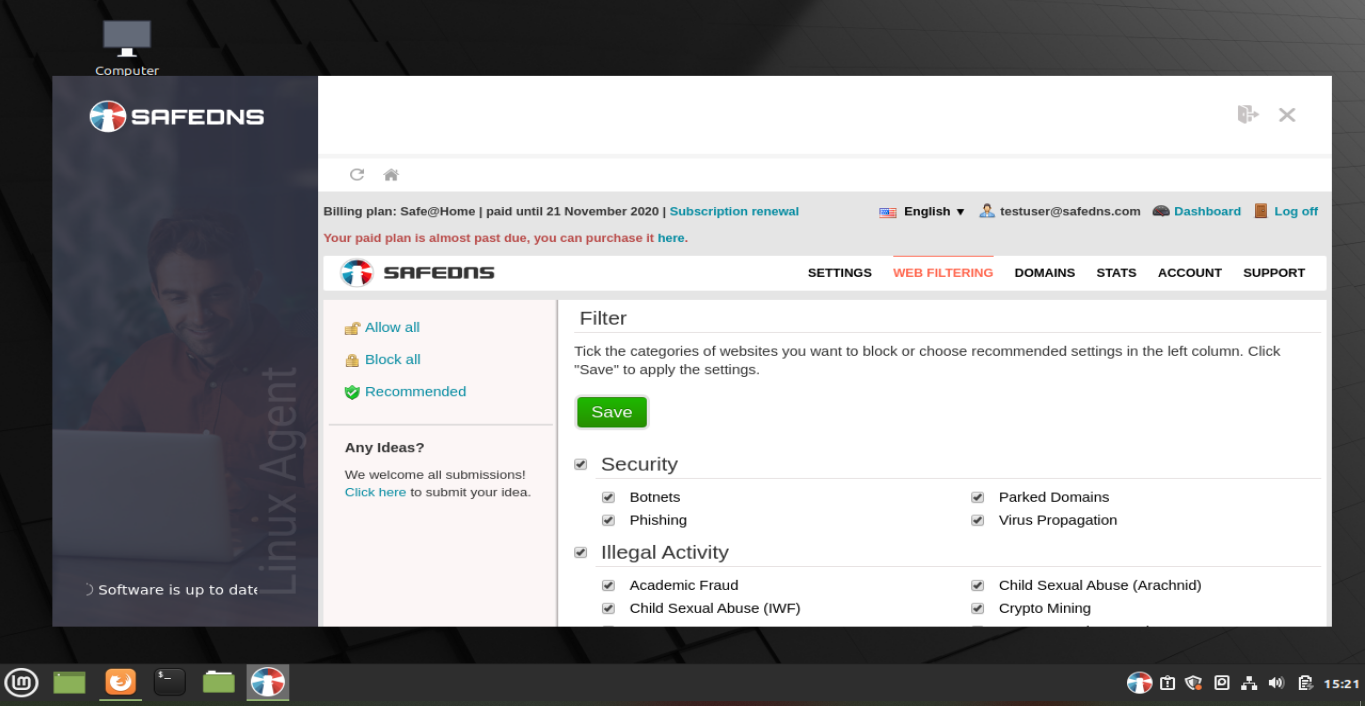 7. The new filtering policy applies several minutes after its changing. If blocking doesn't work according to your new filtering policy then restart your browser to clear its cache. After that, you can try to reach any website from your blocked categories and the domains should be blocked.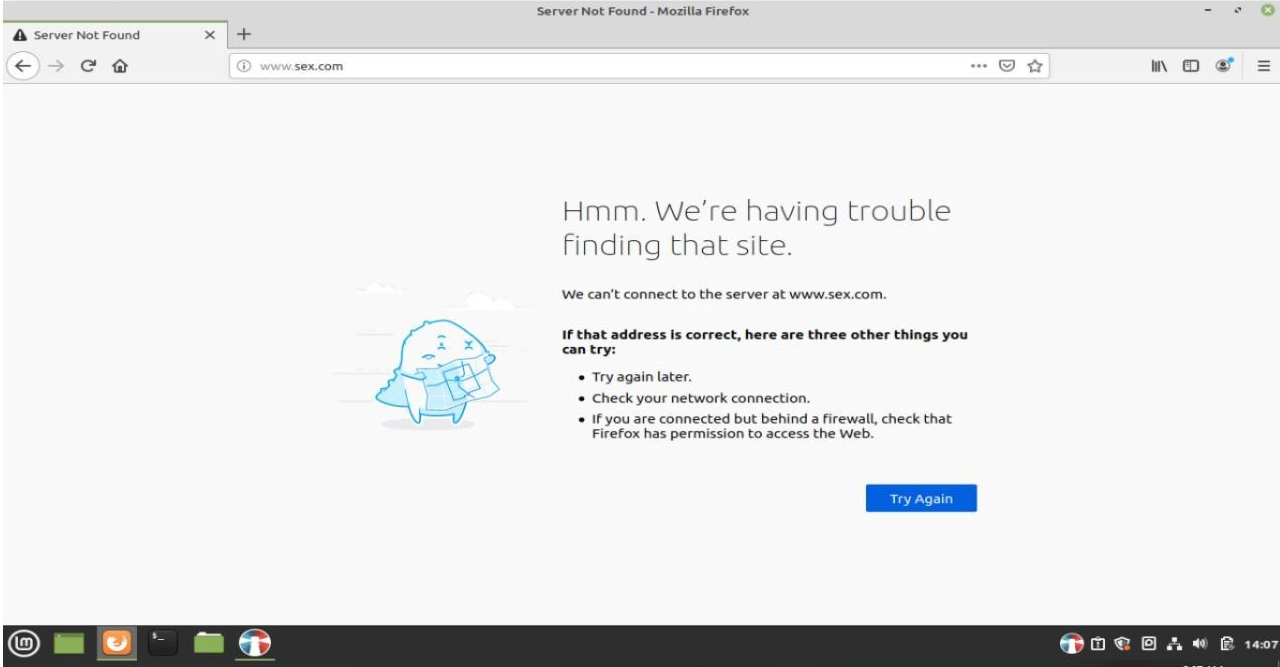 If you see the domain blocked, that means the agent is configured and ready to use. A blocked website will display an error message that the website can't be reached.