In this guide we will describe the process of preparing the Ubuntu OS to work with the SafeDNS filtering service. You need a Static IP address to set up the service, but you don't have to install any additional software.
1. Go to "System settings"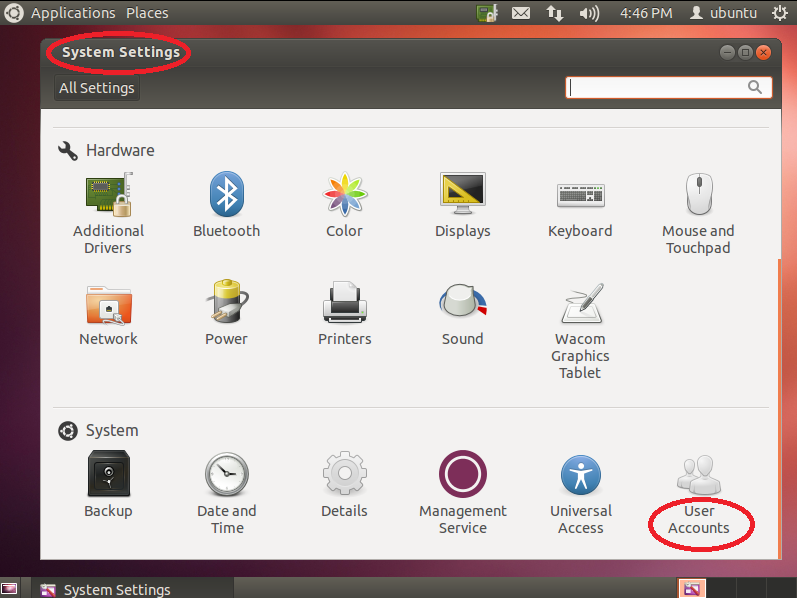 2. Access "User Accounts" and make sure you are logging in under the Administrator account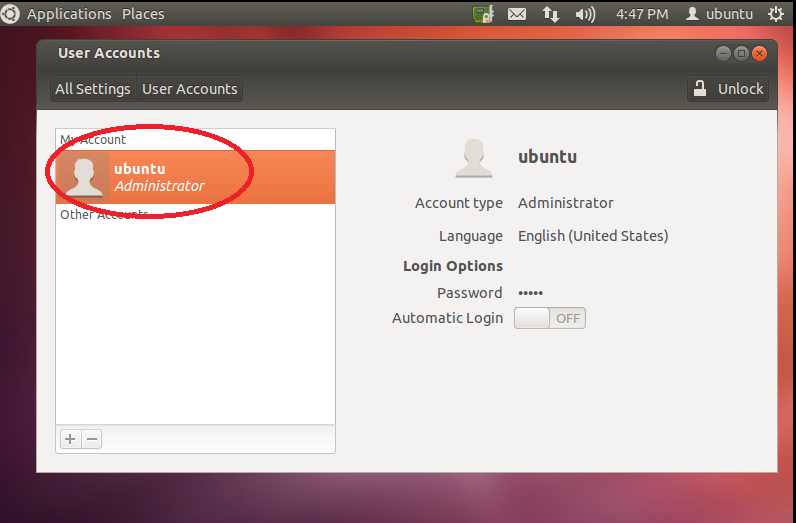 3. Open the Networks menu and choose "Edit connections"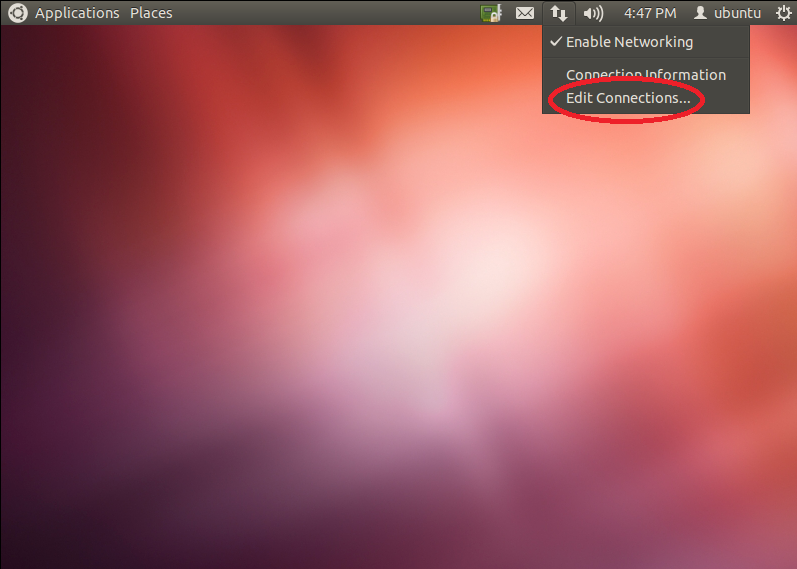 4. Click a connection and then "Edit"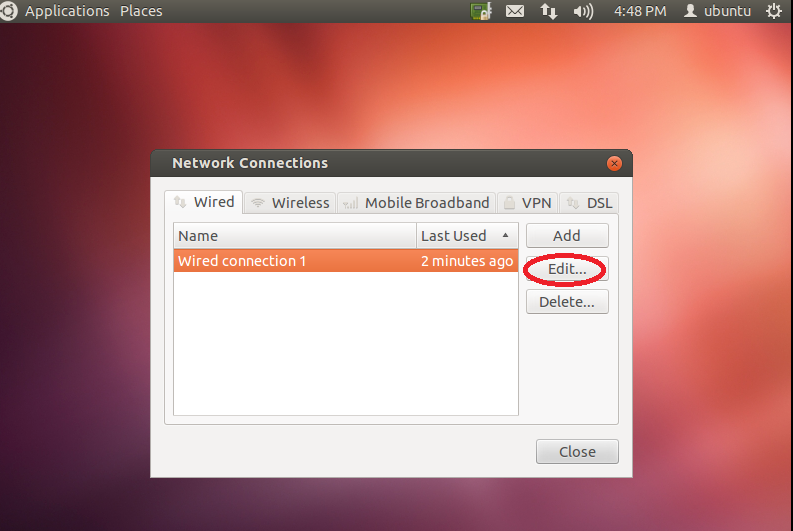 5. Go to the Ipv4 settings tab and choose Manual, then in the DNS servers field enter the SafeDNS nameservers – 195.46.39.39 and 195.46.39.40, make sure there is a tick next to "Available to all users"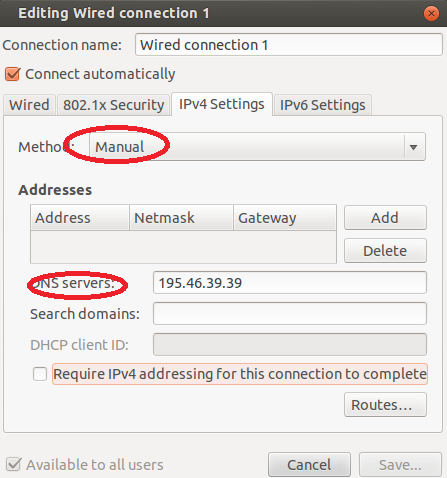 6. Go to the Ipv6 tab and choose the Ignore option.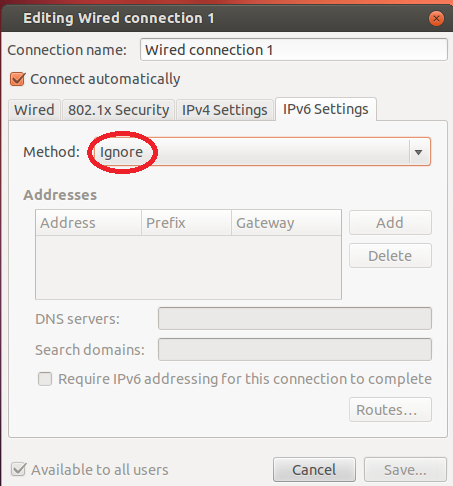 7. Don't forget to save all the changes.
8. Turn off the connection and turn it on again.
9. Go to "Connection info" and check that the DNS is set on 195.46.39.39 and 195.46.39.40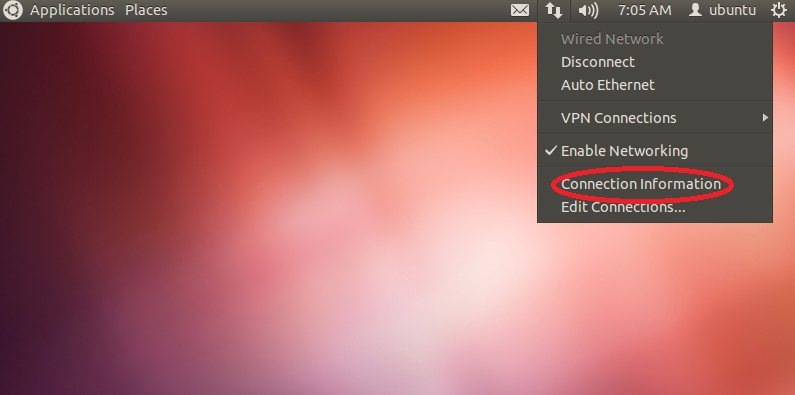 10. After that, you have to put your Static IP address in your Account Dashboard.
We recommend you to clean your internet browser cache after all the changes.