In this guide we'll explain how to set up a role-based access control for your account. If you have a SafeDNS account on Safe@Enterprise plan and one of the host of Hotspot Edition plans, now you can assign your account administrators different roles:
Auditor. The auditor can view and download filtering service statistics from the account. The auditor cannot change account settings.
Administrator. The administrator has all the rights of the account owner, except an opportunity to create local Administrators.
To add an auditor or an account administrator, log in to your SafeDNS dashboard and go to the Account tab and there, to Administrators page.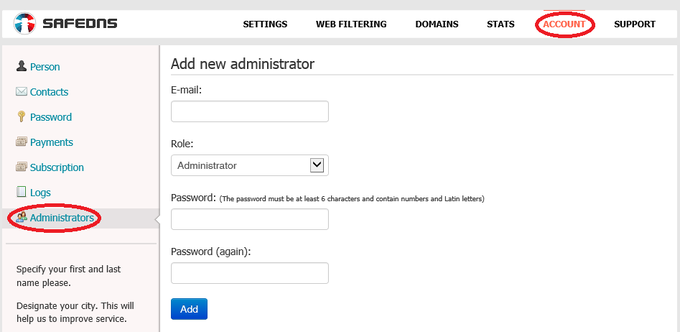 Next, enter the necessary email, choose the appropriate role (Administrator or Auditor), create a password, and click Add.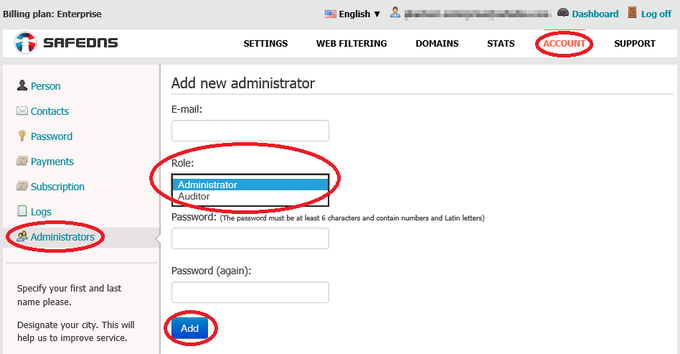 The list of all Administrators and Auditors you have created can be viewed below.