In this guide we'll show how to change your filtering profiles remotely on computers with SafeDNS Agent installed.
This feature is supported in Agent starting with version 3.2.0.3.
You can use this feature to change filtering profiles in Agents installed in unattended mode or on computers where end users don't have access to settings of the SafeDNS service. 
In this guide 2 different profiles were used. A "Default" profile was used in SafeDNS Agent by default.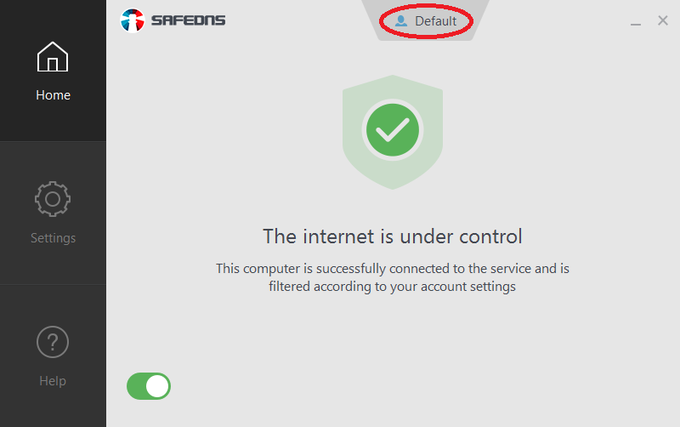 To change a filtering profile you need to log in to the SafeDNS dashboard and go to Settings - Agents. 
On the "Agents" page you will see a list of computers with Agents connected to your SafeDNS account (authorized with your credentials). 
To identify a specific computer check out all the information on this page. Here you can see:
names of the computers,
their internal IPs, 
the version of Windows and of Agent.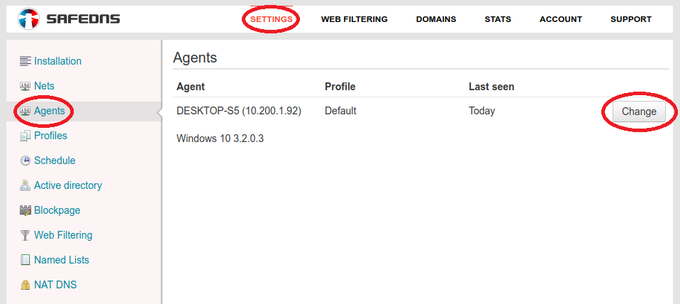 Click the Change button next to a desired computer and select the profile you want to set.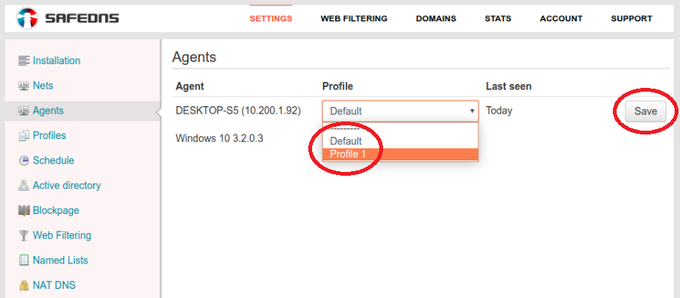 After that click the Save button to make sure that the profile has been changed.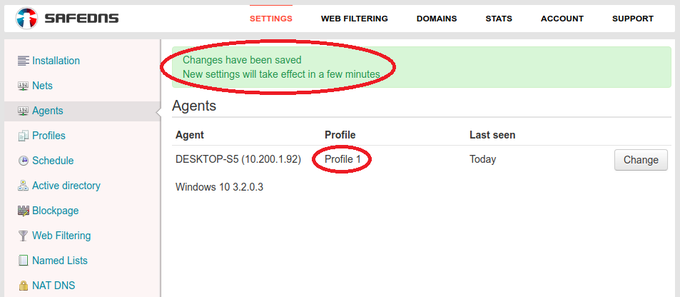 Let's check the filtering profile in Agent on this computer. As you can see the profile has been changed.