HOW TO SET UP SAFEDNS ON ROUTERS WITH STATICS AND DYNAMICS IP ADDRESSES USING IPv6 (Beta Release)
Router with static IP address configuration
1. First of all, configure your router's DNS servers to point to our IPv6 addresses, 2001:67c:2778::3939 and 2001:67c:2778::3940
Go to the router's settings page on the "Advanced" tab and hit IPv6 in the left menu. Chose "IPv6 setup" and write our DNS-servers addresses as primary and secondary DNS-servers.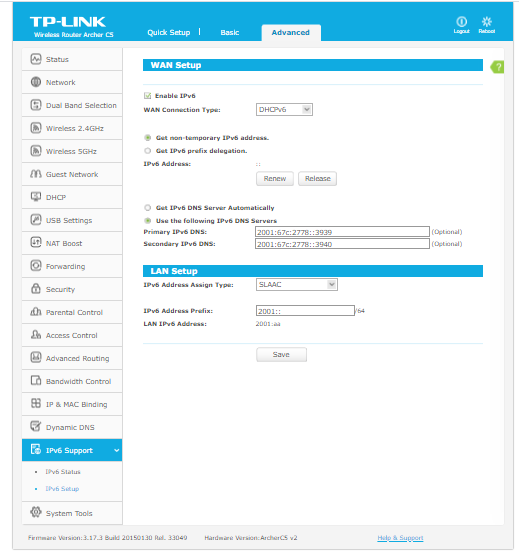 2. Go to your dashboard to the "Nets" tab, automatically bind your external IPv6-address to your dashboard by hitting "Fill IP address field ", then "Add"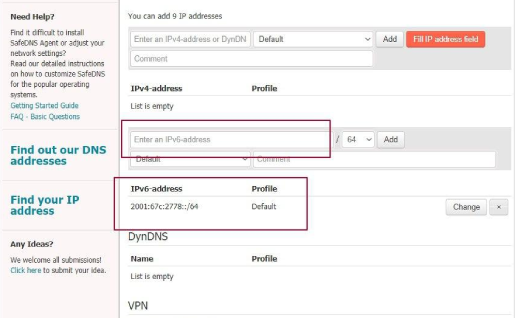 Router with Dynamic IP address configuration.
If you router allows setting up static DNS servers, then you only have to:
- Set up static DNS-servers that will be used regardless on the provided DNS by the ISP: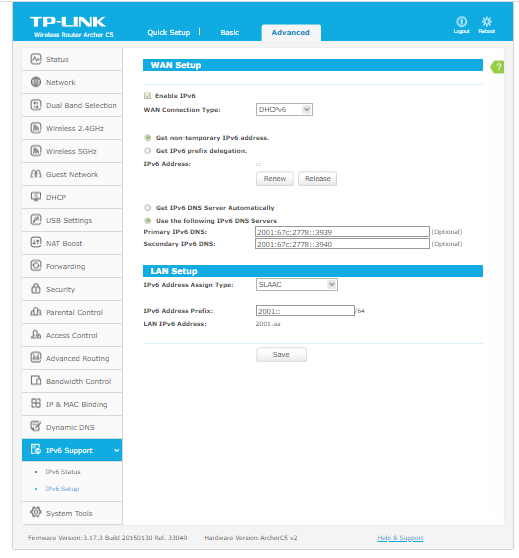 - Then install DDclient (https://www.safedns.com/en/guides/dynamic-ip-ddclient/) on a PC connected to the network (Wi-Fi).
In case the router does not allow settings static DNS servers, you have to configure the DynDNS/DDNS the routers using a third dynamic DNS service provider:
1. In the router setting, go to DynDNS/DDNS settings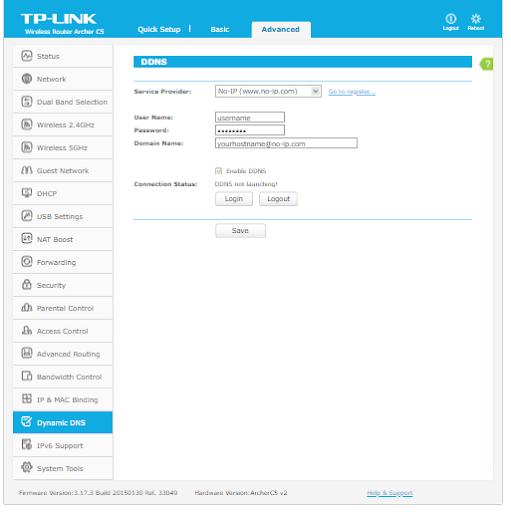 2. Look the DynDNS services available in your router, if No-IP is supported, select No-IP as a DynDNS service provider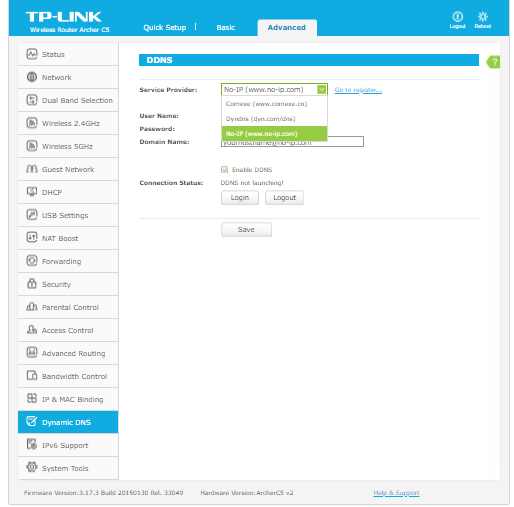 3. Go to noip.com and sign up

4. Once in your No-IP account create a hostname,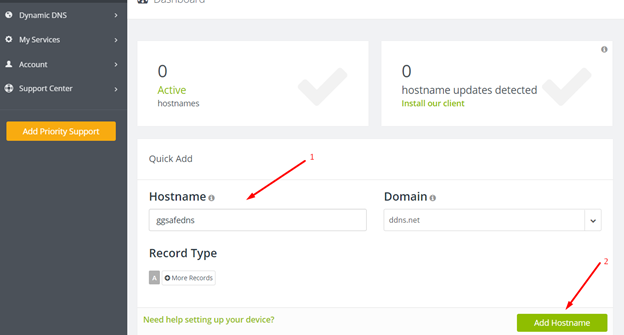 5. Go back to your router and configure DDNS/DynDNS: 
Select No-IP as "Service provider"
Write the hostname created in the filed "Hostname" or "Domain Name"
Put your No-IP account credentials as "Username" and "Password", and click on Save/update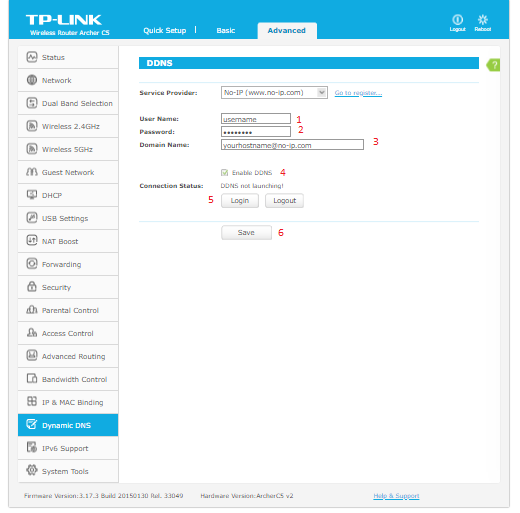 6. Bind the hostname created to your dashboard under "Nets"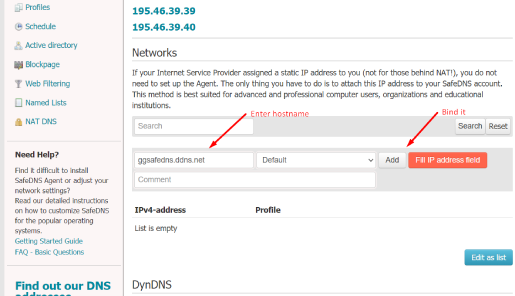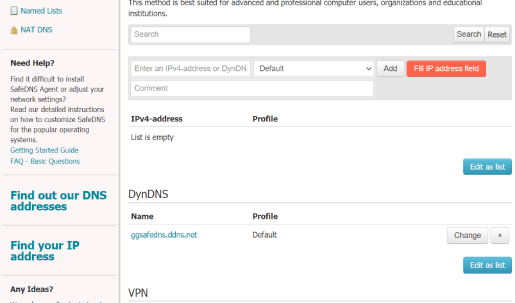 PS: Most of the routers allow setting Static DNS servers; therefore, setting a router with Dynamic IP address consists of configuring static DNS and installing DDclient on a PC connected to the router.