SafeDNS set up on Android tablet/smartphone
This instruction covers how to set up SafeDNS filtering on any Android tablet or smartphone with Wi-Fi internet connection.
Enter "Settings" of your device and select "Wi-Fi".

Long press your current Wi-Fi connection until new window will be shown. Select "Modify network".

In window with current connection settings check the box "Show advanced options".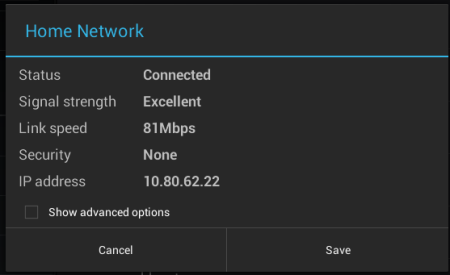 In DNS1 insert address 195.46.39.39 and in DNS2 insert address 195.46.39.40. Then press "Save".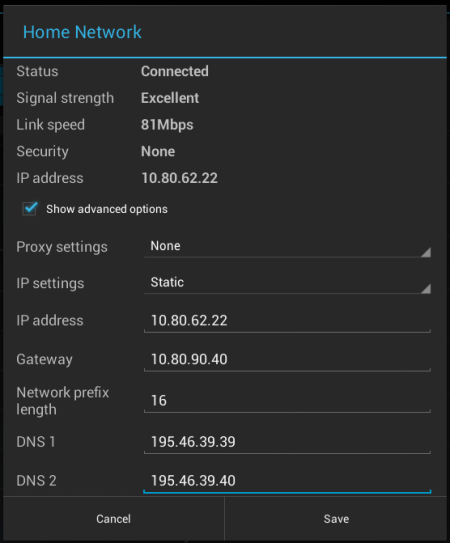 To finish setting enter Dashboard on our site and attach your external IP address in "Networks" to your Default profile.
Your current external IP is shown in left column on the same page.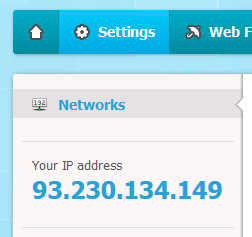 It will be automatically inserted in input box for Default profile. Press "Add" to attach it.

When IP address is attached it can be unattached at any time by pressing red cross right to it.

After you attached your IP address you can tune your filtering rules on the page "Web Filtering".
If your Wi-Fi connection use dynamic external IP then you need to use paid plan and attach your Dynamic DNS hostname instead of static IP.