With SafeDNS Parental Control you can both set limits on your kids' access to the Internet and see what your children do on the Internet.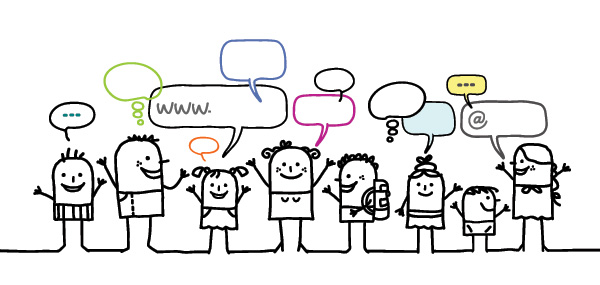 FREE trial for 15 days. No credit card required and we don't spam.
Uncontrolled Internet is not Safe for Children
Adult content, like pornography, drugs, violence, hate and racist speech is freely available to curious young minds, and often appears unexpectedly.
We Have The Solution
SafeDNS is an internet filtering and parental control service for your home. Be wise and protect your kids from dangerous content online.
To start protecting your children, just register and configure the service on your device or install our program. You can set up service on your Wi-Fi router to protect the entire home network and all mobile devices. You can also use SafeDNS Agent for Windows to protect individual computers. This program helps you to set the service automatically on your computer and determine which websites are appropriate for your children.
You can:
Block sites that you find inappropriate for children, including pornography, violence, hate and racist websites, alcohol and drugs, gambling, and so on. Choose from more than 60 categories or block individual websites.

Block online advertising.

Protect yourself and your family from network threats, like malware, botnets, and phishing websites.

Fine-tune your filtering rules with custom lists. Use your own whitelists for allowed and blacklists for banned websites.

Set time of filtered and free access using our scheduler.

Monitor and control web activity of your children wherever you are in our online dashboard.

Create a non-restrictive monitored environment, if your children are old enough to use the open internet, but you are still aware they can see harmful content, follow the statistics to control what websites your children visit on the internet.

Set unified filtering rules on your Wi-Fi router. If you want to have other categories allowed or restricted on any computer in your home network then download and install SafeDNS Agent.
Our service is compatible with all internet-connected devices (Windows and Macintosh computers, notebooks, routers, iOS, and Android tablets, and smartphones).
It is easy as ABC:
Just register an account at SafeDNS and set the connection to our service on your home router or individual computer using our Guides.

Set your own filtering rules.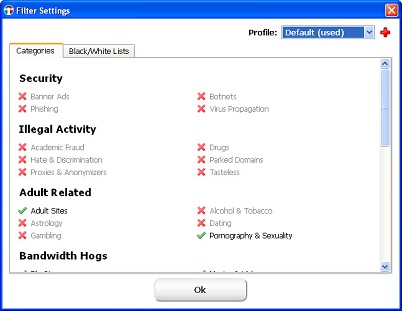 3. Enjoy a safer internet and see detailed statistics of internet usage in our dashboard.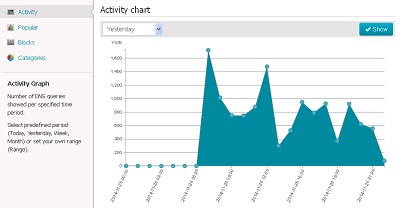 FREE trial for 15 days. No credit card required.