The SafeDNS service has been further improved with the addition of a new option allowing you to enforce a restricted mode in YouTube. You can find the option in Web Filtering menu of your dashboard.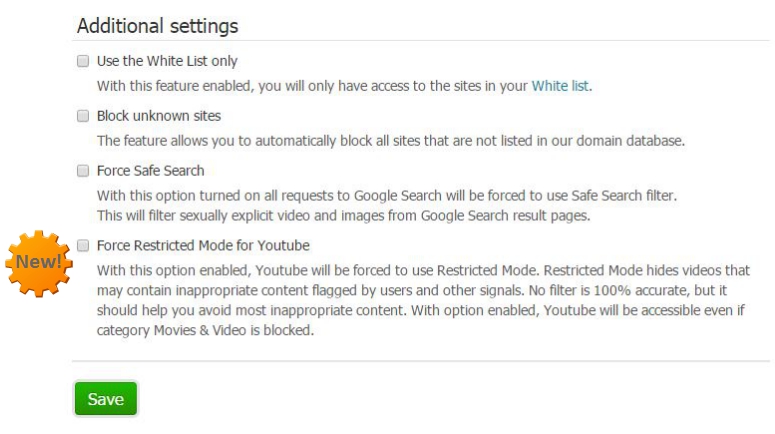 With this option enabled, YouTube will be forced to use Restricted Mode. It means that videos flagged by YouTube users as containing inappropriate content will be hidden. Now it is much safer for you to allow kids to watch videos on YouTube unsupervised.
Please, keep in mind that with this option enabled, YouTube will be accessible even if the category Movies & Video is blocked by you.
Of course, no filter is 100% accurate, but the SafeDNS service with its new option should help you avoid most inappropriate content on YouTube and on the web in general. 
Your SafeDNS Team