Dear friends, 
Starting 2018 on a high note we'd like to present a brand new SafeDNS Help Desk portal. Here, right on the front page, you can find: 
FAQs and answers to them 
all our guides on getting started with SafeDNS, setting up the content filtering service on different devices and OSes. 
To find the necessary guide quicker you can search for a particular term - enter it in the search bar.
Have an online chat with Support - just click the Need help button. 
If you are experiencing a technical issue with the service or have a query to SafeDNS Support just click the "New Support Ticket" button and create a ticket. You can always check your ticket status in the "Ticket" section of the portal. Sysadmins of large organizations can now check status of all tickets created by employees of the organization.  
Wanna start a discussion on a topic related to SafeDNS? Use the "Forums" section of the portal.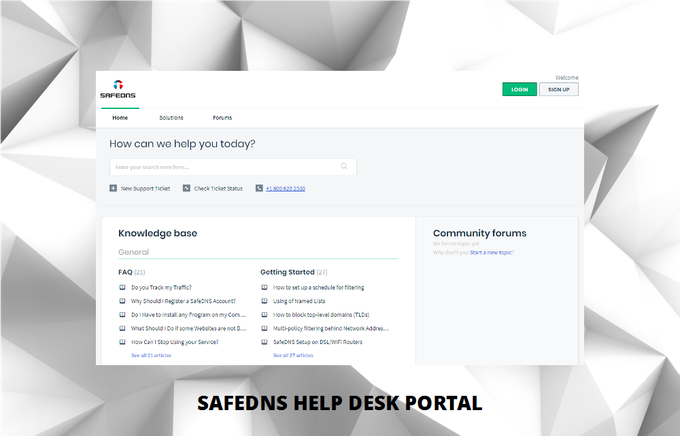 In a word SafeDNS Help Desk Portal is devoted to provide answers to all your technical questions. Check out the new portal, leave a feedback on how useful and self-explanatory it is! 
Your SafeDNS Team