SafeDNS has recently become Internet Watch Foundation Member. From now on SafeDNS and Internet Watch Foundation (IWF) are working together to eliminate child sexual abuse images online. 
This collaboration is called upon to better protect web users from child sexual abuse images, criminally obscene adult and child sexual abuse content. IWF membership allows our fast moving company to more effectively disrupt the availability of child sexual abuse content hosted anywhere on the web.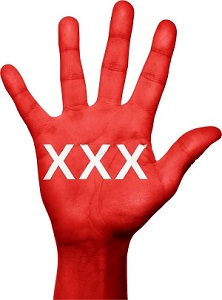 Compiled by IWF, Child Abuse Images and content list (CAIC) containing URLs of indecent images of children and abuse domains is now included in all SafeDNS web filtering systems and blocked by them.  This will further raise the level of our customers' online safety. 
Our IWF membership emphasizes the fact that now SafeDNS web filtering solutions for internet service providers (ISPs) and telecoms in the UK fully meet their demands to comply with the existing government regulation called upon to protect ISPs' end users from porn, adult and child sexual abuse content.  SafeDNS looks forward to partnering ISPs and telecoms in the UK and other countries to make the web safer for their end users. 
Our partnership with IWF proves the reliability and efficiency of SafeDNS products and services for all our users – from families to businesses, to educators and public Wi-Fi owners, to ISPs and telecoms. Having deployed our solutions for web filtering and parental control, our corporate customers and residential users know their internet safety is in safe hands.  With SafeDNS, web users all over the world are effectively prevented from accidentally stumbling upon porn, child and adult sexual abuse content.
Internet Watch Foundation is a not for profit organization that helps victims of child sexual abuse worldwide by identifying and removing online images and videos of their abuse.  IWF searches for child sexual abuse images and videos and offers a place for the public to report them anonymously.  The organization is supported by the global internet industry and the European Commission.   
Your SafeDNS Team