Dear friends,
We are happy to tell you the SafeDNS partnership with Friendly WiFi, which is a UK government-initiated safety certification for public wireless networks, has now been extended for another year. 
Public WiFi owners apply for this certification to be able to display a Friendly WiFi symbol at their venues, use the electronic symbol on their WiFi landing pages, sites and marketing materials. This symbol means that a public wireless network is safe for families with kids as it meets necessary web filtering standards.
The Friendly WiFi symbol is available to any venues or locations worldwide, providing a public or guest WiFi service, who are committed to supporting the need for safeguarding online content. Globally, over 5.000 venues have already got the Friendly WiFi certification.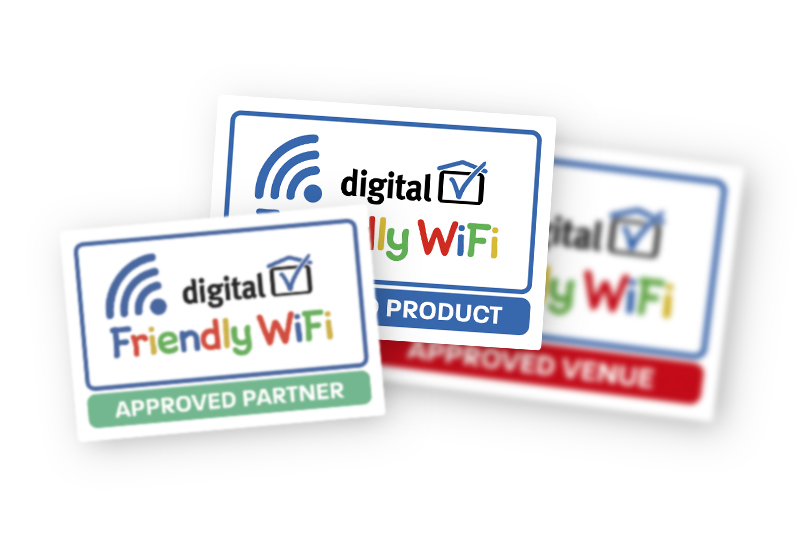 Why we've extended this partnership
The SafeDNS entire work is devoted to safeguarding young and adult web surfers from heinous, explicit, harmful content and web-borne threats. We'd love to share our expertise and high quality web filtering solutions with partners and clients all over the world and this partnership is a great way to do it.
To SafeDNS corporate and home users in the UK and beyond, this partnership with Friendly WiFi confirms that families and businesses that have deployed our filtering service, deliver their network users a top notch protection against malicious, phishing, inappropriate sites. The tried and tested SafeDNS technology, powered by AI and machine learning, has proved its efficiency multiple times in tests and reviews by 3rd-party testers.
The company is proud that Friendly WiFi has awarded the SafeDNS filtering its Approved Product badge which means the company's solutions for web filtering and cyber security meet the standards, applied to web filtering systems created to make the internet cleaner and safer.
Certify your WiFi with a discount
We'd like to remind WiFi providers and public/guest WiFi owners that if you use a SafeDNS web filtering solution to secure your networks from cyber threats and unwanted content, you have a opportunity to get the Friendly WiFi certification with a 10% discount. Grab your chance to let your patrons, customers and staff know you take their online safety seriously and take steps to making their online experience more comfortable. The Friendly WiFi symbol will prove that your public WiFi networks are free from adult and child sexual abuse images and videos, porn, and other gross content.
The SafeDNS solutions fully meet the Friendly WiFi requirements and keep your network users safe online. Use the opportunity SafeDNS provides public WiFi owners to certify their networks with the nice discount. Once you receive the certification, you will be able to display the Friendly WiFi symbol in your venue, confirming a safer internet is available to staff members and guests at this WiFi hotspot. Visit the dedicated site page and fill in an online form to apply for the WiFi certification.
Your SafeDNS Team