Dear friends,
As most of SafeDNS cloud service users are in the US, the bulk of DNS requests is processed there. To speed up resolving DNS queries SafeDNS has added 2 new nodes to its network - one node is in Denver, Colorado and the other is in Seattle, Washington. 
Adding these nodes to the company's distributed network of filtering servers brings their total number to 11 servers located in strategically important points in the east, middle and west of the US, in South America, Europe, Australia, and the Far East.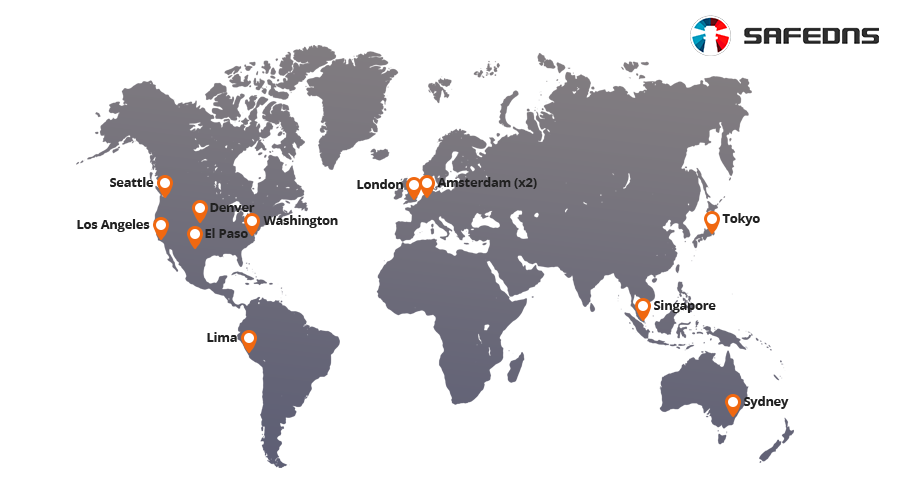 The new nodes help us to faster resolve DNS requests for SafeDNS users in the US and all over the globe. These 2 nodes also improve the scalability of the SafeDNS filtering service and its redundancy option. 
Enjoy a faster connection and increased service reliability of SafeDNS! 
Your SafeDNS Team