Dear friends, 
We have just released a new version of our agent program, it's SafeDNS Agent 3.0. The program for automatic installation and managing the SafeDNS filtering service has gotten a modern looking interface to further improve user experience making Agent more user-friendly and even more useful for you. 
You can download new Agent from your service dashboard. If you already have the current version of Agent, next time you start your computer you will see an Agent update notification. If you have switched off automatic Agent updates you will be able to update the program by clicking Check for updates button in Help window of the program. 
The Agent's brand-new interface stands out at the very first glance at the new program. Finding the necessary Agent window has gotten easier. From Home window of the program you can navigate to either Settings or Help windows.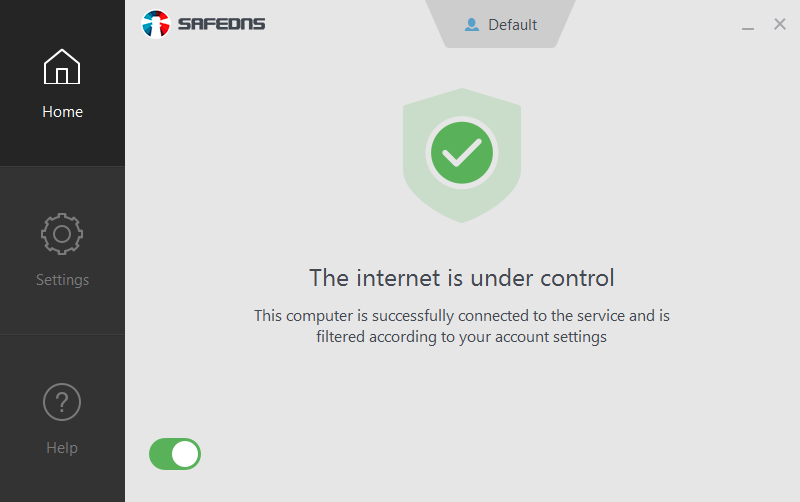 Now there are tooltips in the interface which is pretty helpful. For example, when hovering the pointer over a category in Content Filtering Settings you will see a tooltip informing you whether this category is blocked or allowed. So there's less confusion which content categories are filtered out and which are not.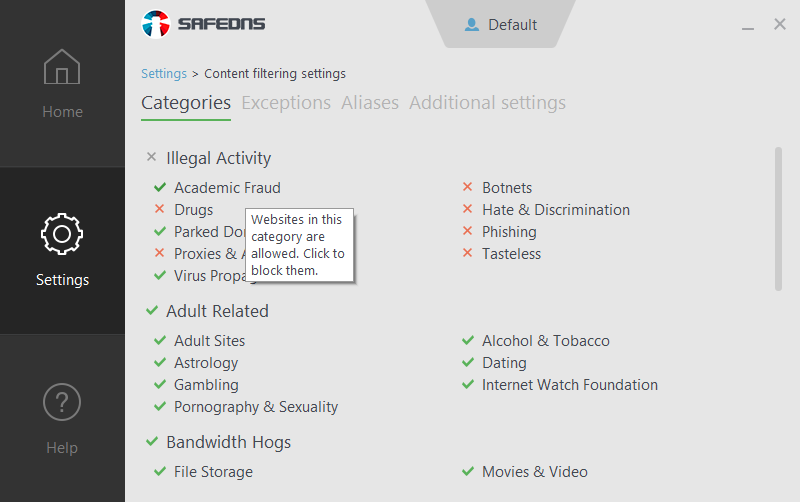 In Help window there are several useful links. You can check if there are any updates for the program and go to Agent How-to Guide. Also you can contact Support – just click the corresponding button. To get useful information about your system click the appropriately named button. If you save and attach this information to your request for support it will help us solve your issue.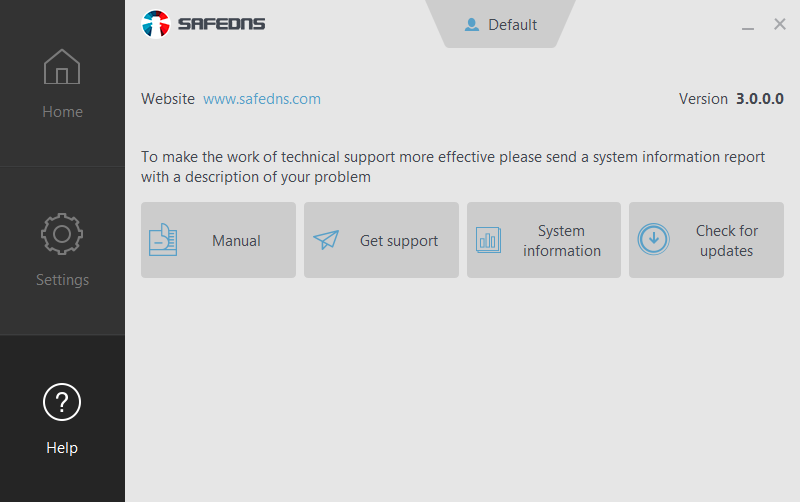 Please mind that a number of advanced service features rarely used by home users are not managed via interface of new Agent. All of these features are available in your SafeDNS dashboard: 
creation and management of named black and white lists
creation and preview of personal block pages
creation and management of an advanced schedule. 
Read the detailed instructions for the new version of Agent. Use the SafeDNS service to the full! 
Your SafeDNS Team