Dear friends, 
To round up this year we'd like to remind you of the most notable events for SafeDNS and our customers. 
This year started with great news about SafeDNS having become Editor's Choice for Content Management & Filtering Solutions in 2016 Cyber Defense Magazine Infosec Award. It is very important for users to know the technology, they have to improve internet security, is acknowledged by the industry's leading electronic information security magazine as an advanced technology for protection against web threats and making the internet cleaner. 
This recognition was not the only one in 2016. At the end of October our customers got another confirmation of high quality of the SafeDNS service from an independent source. For the second year running our filtering system for home users gets Approved Parental Control Product award and a certification by AV-Comparatives, a world leading test lab of online safety and antivirus products. We are proud that for 2 years straight AV-Comparatives finds the SafeDNS service for parental control and online safety consistently makes the grade in protecting kids from dangerous and unwanted resources on the internet. 
As usual we've devoted much time and energy to introducing ever more cool new features to our solutions. Now SafeDNS users can enforce YouTube Restricted Mode right from their service dashboard to get rid of explicit videos on this site.
A special option for enabling SafeSearch Mode for Google and Bing search engines removes most inappropriate search results.
Updates to SafeDNS Agents (our special program for Windows-based laptops and desktops) include support for IPv6 and allow users to easily switch the safe search option on.
Several features most important and useful for our corporate customers and resellers of the SafeDNS solutions have been added to the service tailoring its use to these users' needs. 
A new version of our parental control platform for network operators, SafeDNS ISP Go, with advanced statistics support has been released this year. 
To better safeguard web surfers SafeDNS began collaborating with non-profits. Our Internet Watch Foundation (IWF) membership plays a vital role in protecting internet users from child sexual abuse images, criminally obscene adult and child sexual abuse content.
Besides, SafeDNS joined Friendly WiFi initiative and is recognized as Friendly WiFi Approved Provider. It means the SafeDNS content filtering solutions are recommended to public Wi-Fi owners and providers to ensure a safer web connection for their customers, especially kids and young people on the web. 
The highlight of the year is definitely the deployment of our unique and innovative module for detecting malicious resources. Based on processing big data with such methods as continuous machine learning and user behavior analysis the high-precision module is integrated in all of the SafeDNS solutions and has contributed greatly to raising internet security of our customers. 
Our plans for 2017 are no less ambitious. And they are all drawn with the following goals in mind – to more fully meet our users' demand, make the filtering service better and with that, our users happier. 
Season's greetings and all the best wishes for the New Year!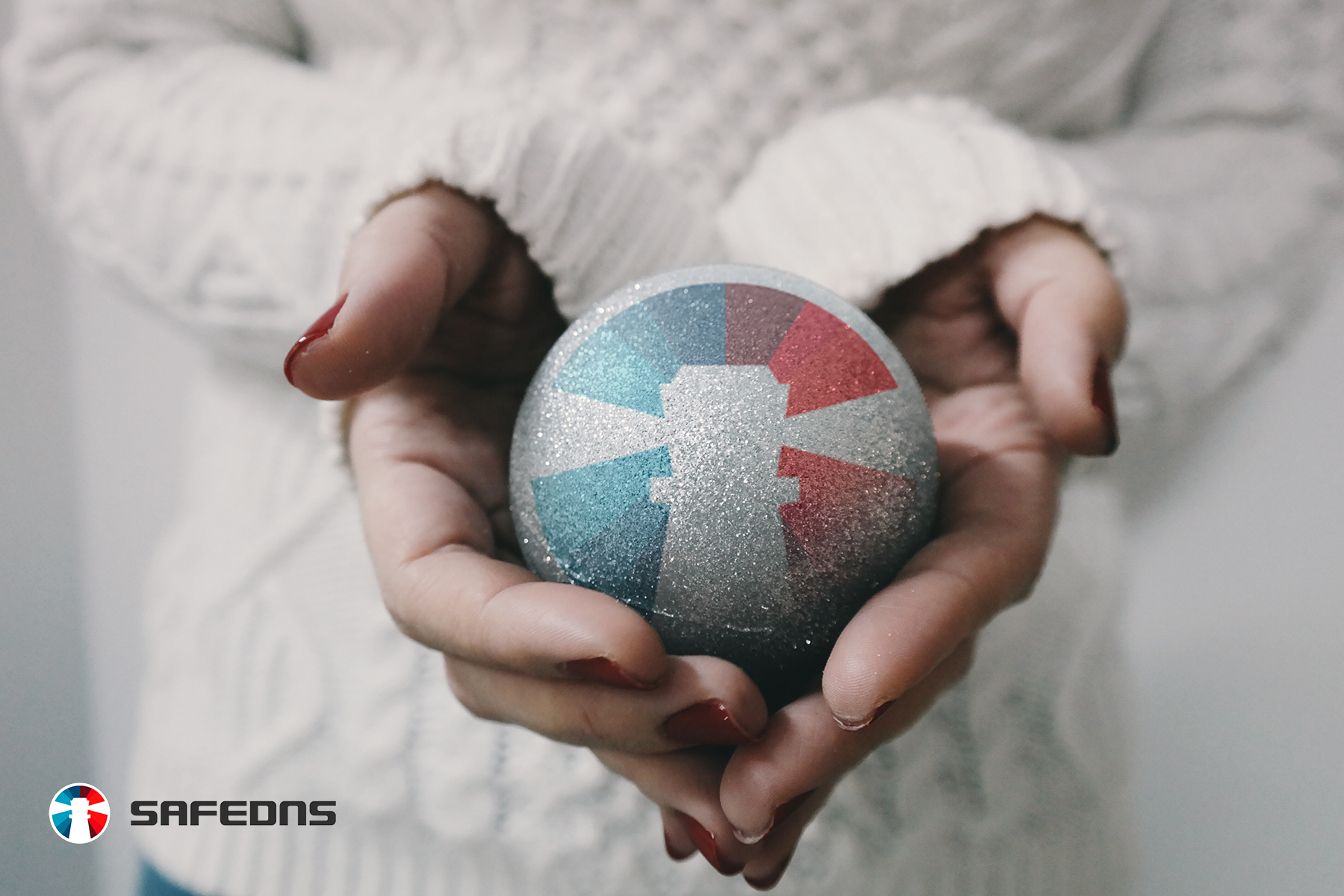 Your SafeDNS team