Block page set up and customization
A filtering service block page can be displayed when someone is trying to visit a website from a blocked filtering category. The SafeDNS web filtering service allows you to set up your own block page. For example, you can place your logo, contact details on the block page and explain why this site is blocked.
To create and customize a block page you should:
1. Log on into SafeDNS Dashboard.
2. Go to Settings (1) > Blockpage (2).
3. Click 'Add new Block Page' (3).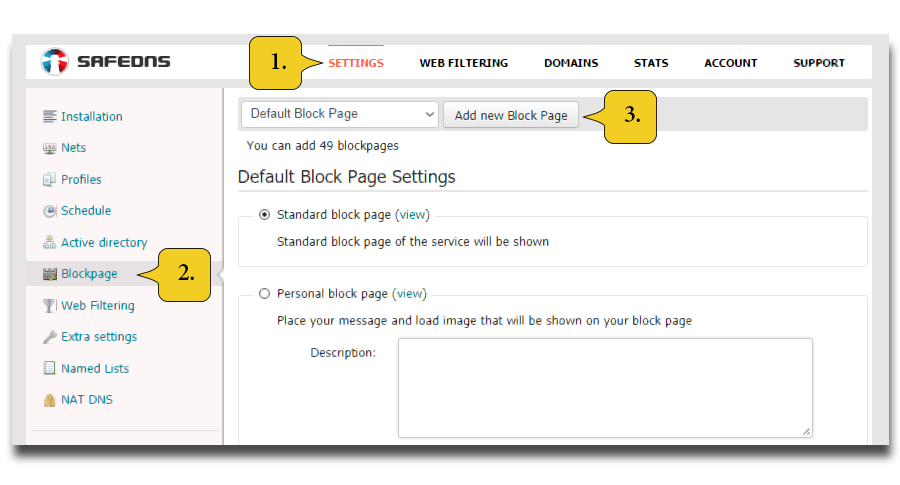 4. Customize the new block page:
Enter a name of the block page. 
Choose between different types of block pages: Standart / Personal (download the image, it will be shown on the block page) / HTML (insert html code) / Hidden blockpage / Empty DNS-answer (NB: the availability of a certain block page type depends on your billing plan).
To save the block page settings, click 'Add'.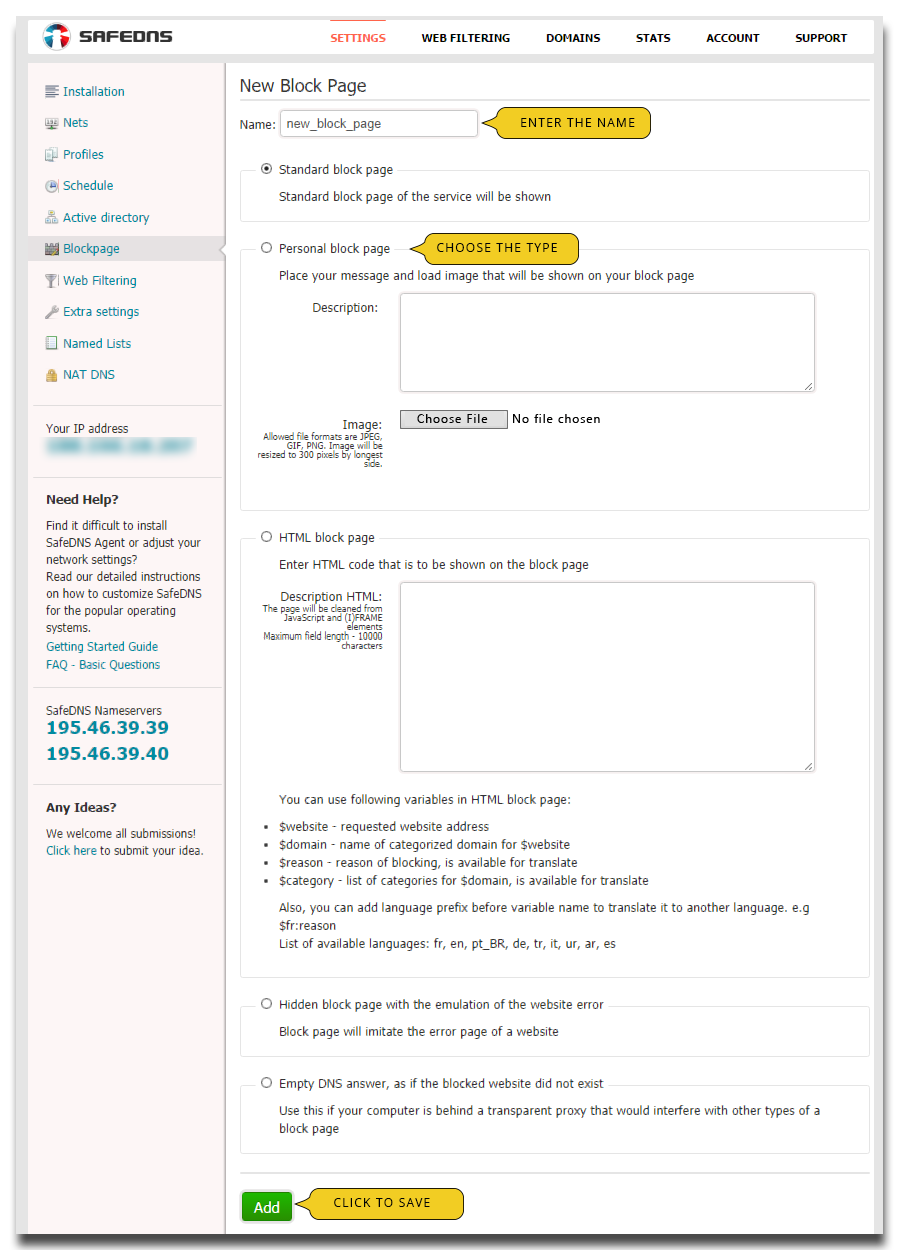 5. Proceed Settings (1) > Profiles (2). Choose the necessary profile and click 'Edit' (3).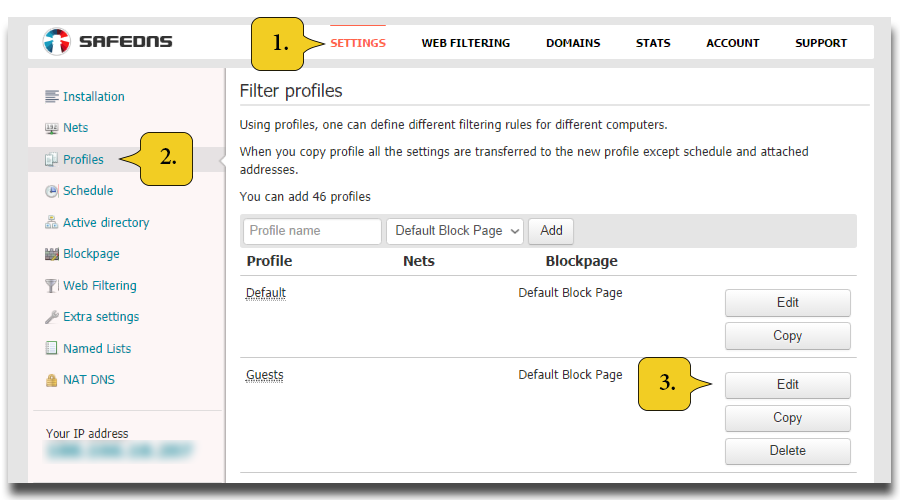 6. Than choose the created block page (1) for the current profile and click 'Save' (2).