2. How to set up content filtering
2.1. How to start using SafeDNS
2.2. How to protect your computer
2.3. How to protect your laptop with SafeDNS
2.4. How to protect your mobile device
2.5. How to protect the entire network
2.6. How to add multiple IP addresses
2.7. How to enable filtering on a dynamic IP address
2.1. How to start using SafeDNS
First of all, you need to register at the SafeDNS website. Please, click the Free Trial link in the upper right corner of the website.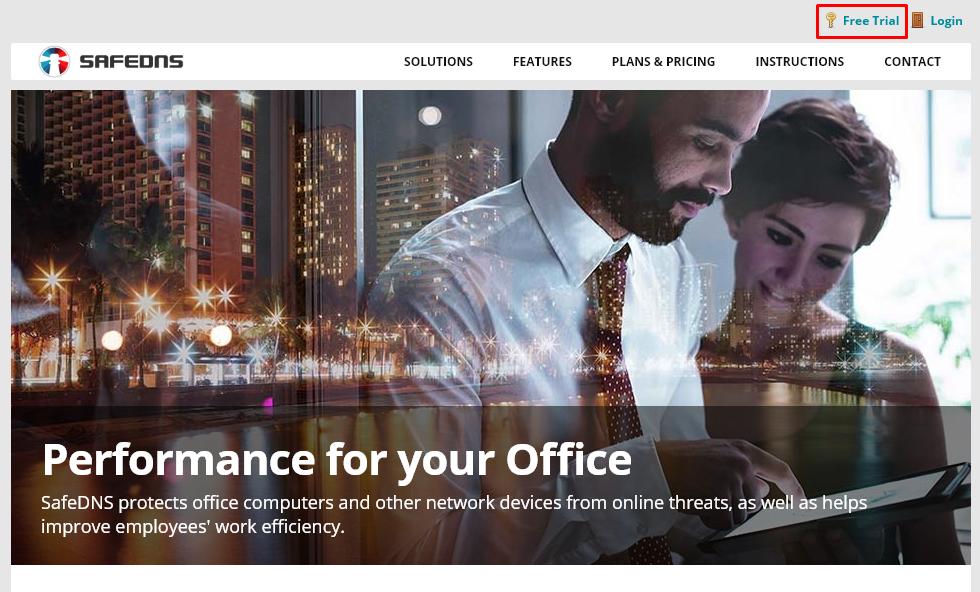 On the registration page select a billing plan you need. You can use a 15-day trial period (for any of the 'Home', 'School', 'Office' plans). Next, you need to create your login credentials – email and password which will be used for identification. After that, enter the captcha and accept rules for using the SafeDNS service and click the Register button. 
Confirmation of your registration in the SafeDNS service will be sent to your email. Also, you can immediately pay any paid plan on our website (for more details about the billing plans and payments – see this guide, §14).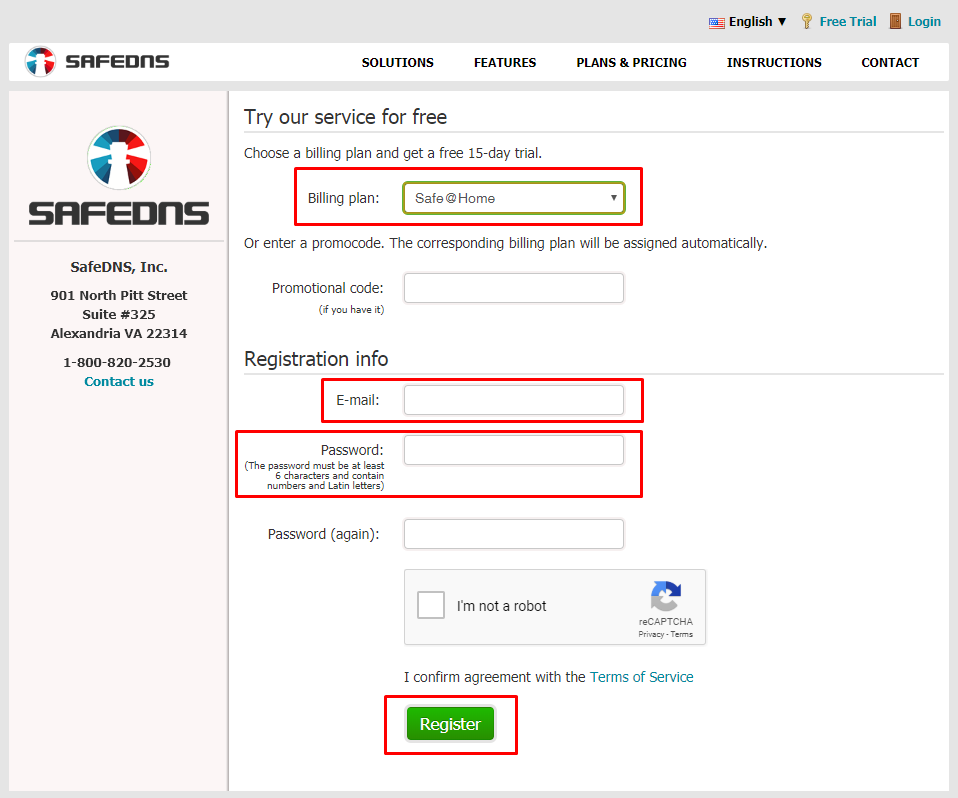 2.2. How to protect your computer
To protect your computer, you can install SafeDNS Agent or configure filtering through DDClient in case your computer has a dedicated external dynamic IP address. 
How to install SafeDNS Agent
Download an installation file from your Dashboard or by the link: https://www.safedns.com/downloads/SafeDNS-Agent-Setup.exe
Upon launching the file, you will see SafeDNS Agent setup window.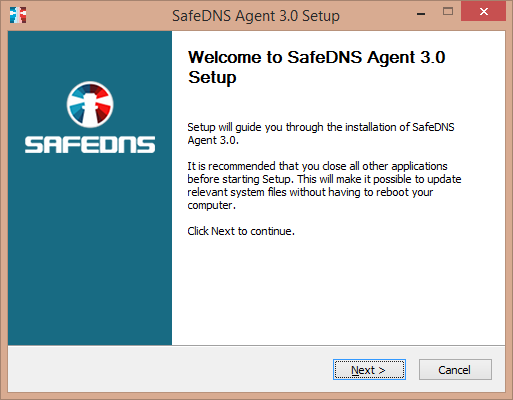 Installation of SafeDNS Agent is intuitive and straightforward. After installation is complete you can run SafeDNS Agent and log in. To sign in to Agent use the credentials you have created on the SafeDNS website.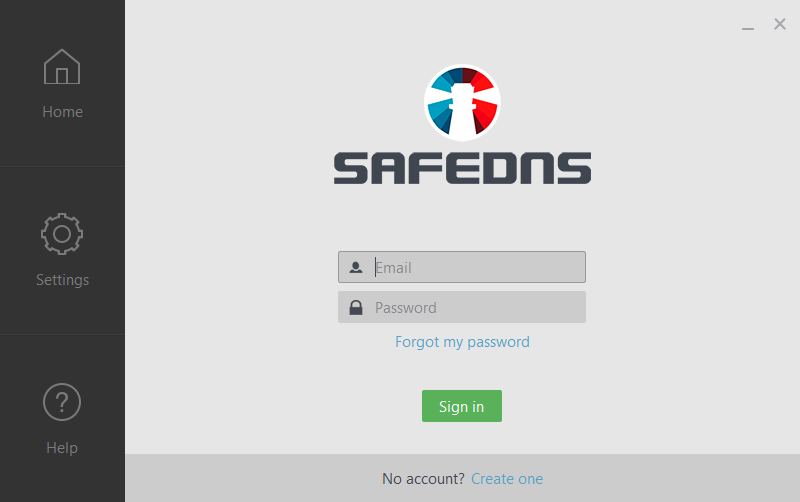 More detailed instructions on SafeDNS Agent installation and configuration can be found on the SafeDNS website: https://www.safedns.com/en/safedns-agent-how-to-guide/
2.3. How to protect your laptop with SafeDNS
To protect your laptop, you can install SafeDNS Agent or configure the filtering through DDClient if your computer has a dedicated external dynamic (White) IP address.
2.4. How to protect your mobile device
In order to protect your mobile phone against any inappropriate material on the internet, you can install and configure an OpenVPN application following instructions on our website: https://www.safedns.com/en/guides/mobile_vpn_guide/
2.5. How to protect the entire network
You can use the following options to configure filtering to protect the network:
Custom filtering on any other router, gateway, router
Custom filtering by setting SafeDNS Agent on each computer in the network
2.6. How to add multiple IP addresses
If you have multiple networks with static IP address, you can add each network to Dashboard. You can make notes for your convenience in the Comment section (when adding your network in Dashboard). If necessary, you can choose different policies (profiles) on your network.
To add a network, go to Dashboard -> Settings -> Nets.
2.7. How to enable filtering on a dynamic IP address
There are several options: