13. Other modes of service
13.1. How to turn on monitor mode
13.2. How to completely block access to the internet
13.1. How to turn on monitor mode
To activate the monitoring mode without the web filtering go to Dashboard -> Web Filtering and click Allow all and Save.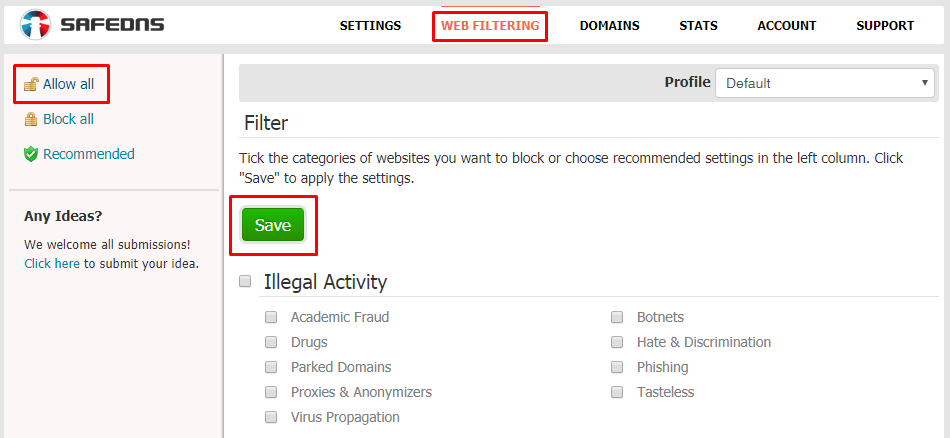 13.2. How to completely block access to the internet
To completely block the internet, you have to turn on Use the White List only mode and leave the whitelist empty.